Technology Partners
Best-in-class tech from best-of-breed providers
We bring Cloud services to the marketplace by teaming with best-of-breed technology partners, including: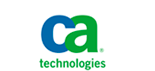 CA Technologies, Inc. (NASDAQ: CA) is one of the world's largest independent software corporations, with solutions for mainframe, distributed, virtualized and Cloud environments.

Cisco Systems, Inc. (NASDAQ: CSCO) is the worldwide leader in networking, transforming how people connect, communicate and collaborate.

EMC Corporation (NYSE: EMC), develops, delivers, and supports information infrastructure and virtual infrastructure hardware, software and services.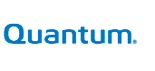 Quantum (NYSE: QTM) is a global expert in data protection and big data management, providing specialized storage solutions for traditional, virtual and cloud environments.

VMware, the global leader in virtualization and cloud infrastructure, delivers customer-proven solutions that accelerate IT by reducing complexity while significantly lowering costs and enabling more flexible, agile service delivery.
Next Steps

Speak with a business
solutions advisor,
Call 1-888-979-2568,
M–F, 8am–6pm ET
or
contact us online.
Resources